GI Earthing Electrode ( Pipe in Pipe / Strip )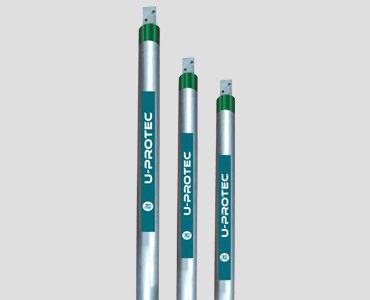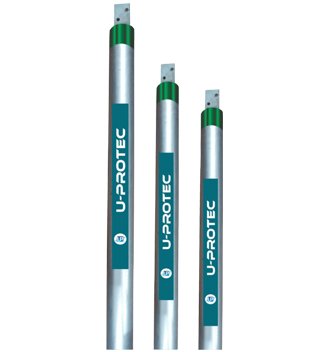 We are Manufacturer, Supplier and Exporter of GI Earthing Electrode and our setup is situated in Pune, Maharashtra, India.
We try to provide best Sefety Solution to our valuable customers.
Hot Dip galvanization is performed to ensure the longer life of the earth electrodes to protect from corrosion.
GI earthing electrode is designed for fast fault current dissiapation Completely maintenance free hence eliminating maintenance cost. Best quality Crystalline conductive compound is pressurized filled & ensuring highest conductivity to withstand any leakage current. Design for all fault current dissipation. Low Maintenance on site.
---
| | | | | |
| --- | --- | --- | --- | --- |
| Model | Length Mtr. | Terminal Size | Outer Pipe Diameter (min) mm | Inner Pipe |
| 40 UPGI | 1 , 2 & 3 | 40 x 6 | 40 | - |
| 50 UPGI | 1 , 2 & 3 | 40 x 6 | 48 | 25 |
| 80 UPGI | 1 , 2 & 3 | 50 x 6 | 76 | 48 |
| 88 UPGI | 1 , 2 & 3 | 50 x 6 | 88 | 48 |